Girls' basketball pushes further into tournament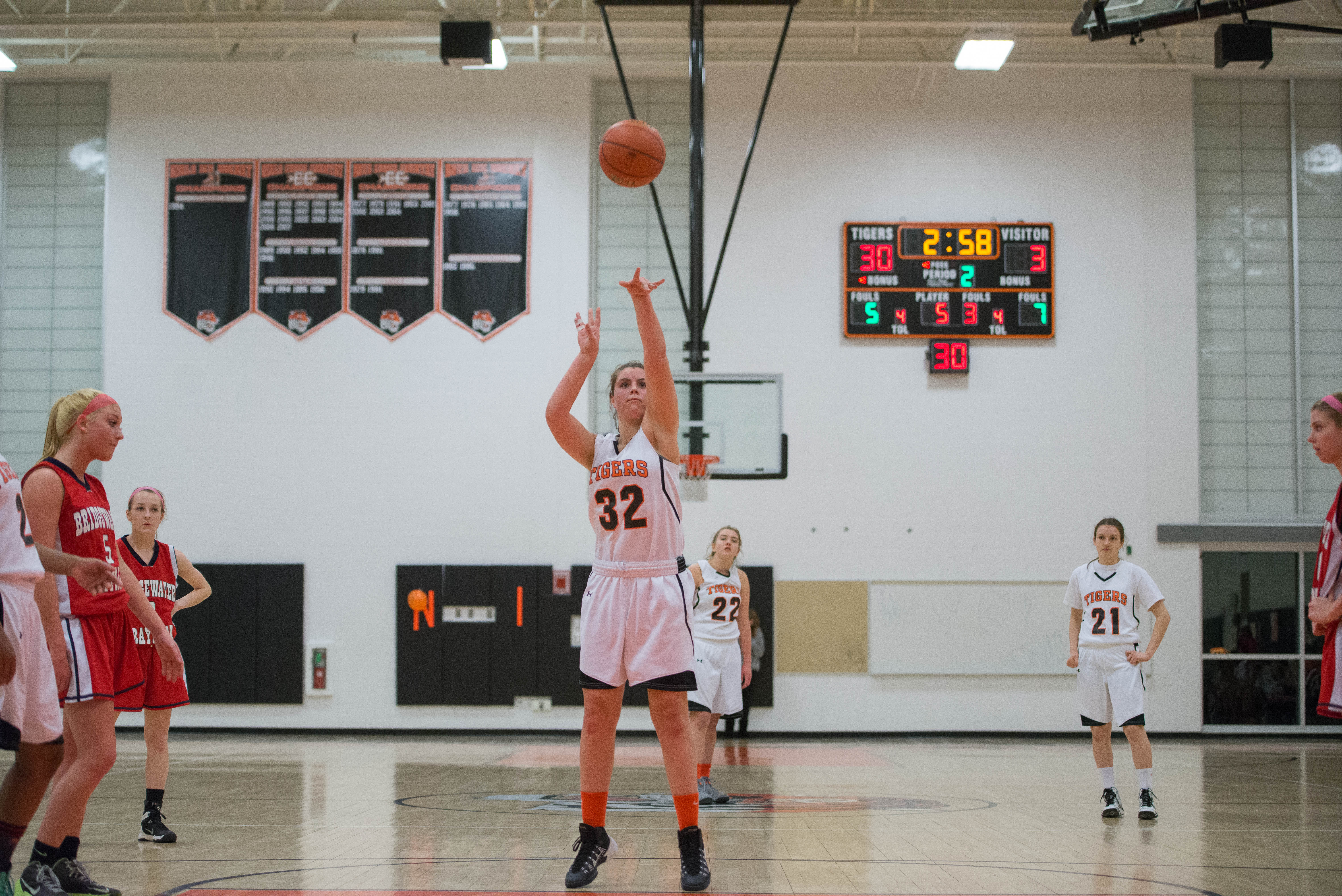 by MacKenzie Silvia
Girls' basketball defeated Bridgewater-Raynham 66-10 in the first round of the MIAA State Tournament yesterday at home. Tomorrow, at 6:30 p.m., the team will take on Needham in the second round of playoffs at home.
The team finished the regular season with a record of 17-3.
Senior Infiniti Thomas-Waheed, a captain with senior Maddie Bledsoe, believes the team is well prepared for the tournament and has the capability of going very far.
"We've played Braintree and Lynn English, which are tough teams," she said. "We're ready."
Thomas-Waheed was honored at the team's Senior Night on Tuesday for scoring her 1,000th point at Newton North High School. Scoring 1,000 points is rarely accomplished by a high school player.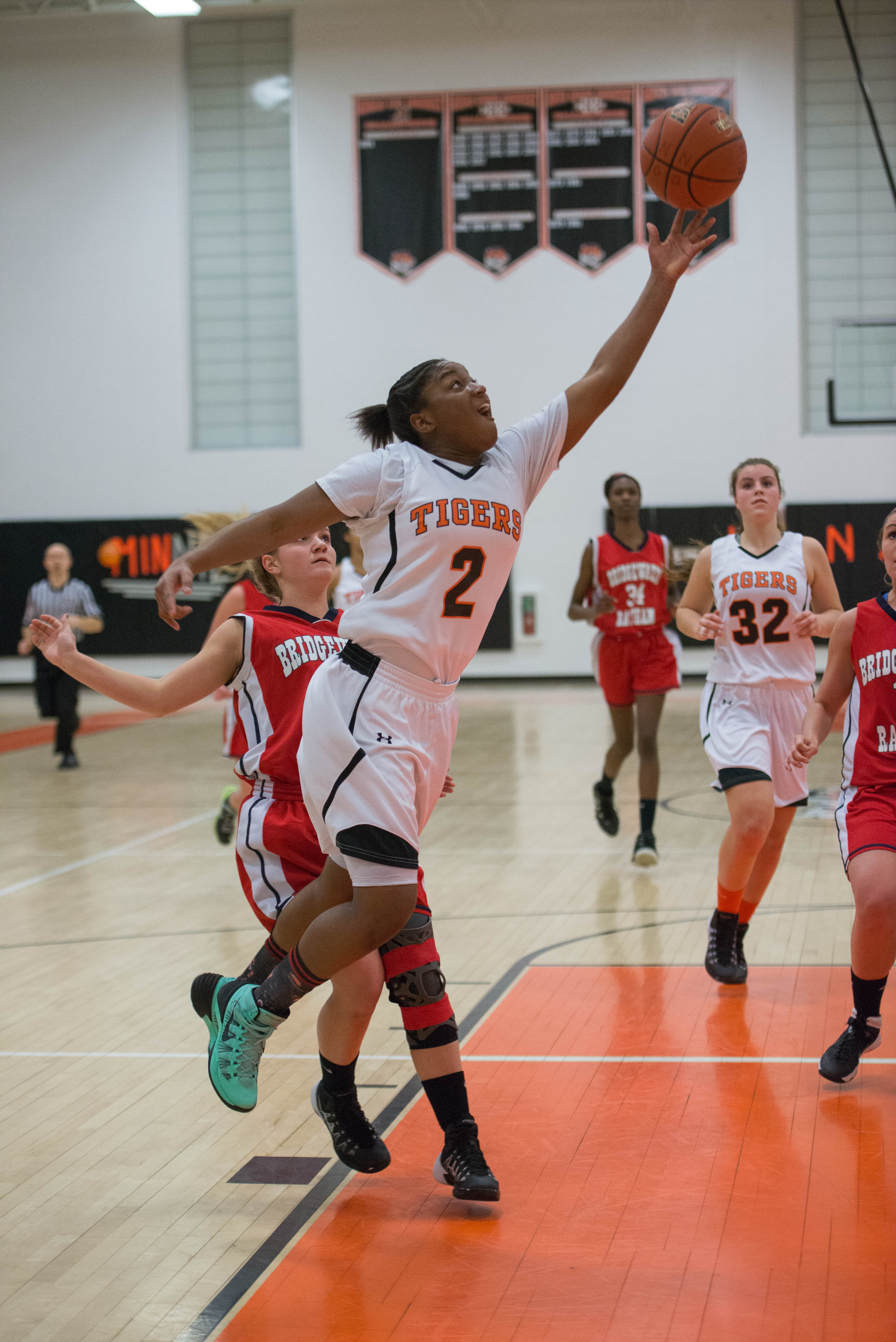 Coach Linda Martindale believes the team is ready to push far into the tournament and possibly win it all.
"We have instituted several offensive sets to face our opponents in various defensive positions," Martindale said. "We have worked hard on our man-to-man defense as well as our full court press."
Martindale said the team was forced to face many changes in the lineup throughout the season.
"We faced some injuries and illnesses," she said. "We had to overcome various situations."
The chemistry was helpful when the team needed to overcome these tough situations, she said.
Thomas-Waheed also admires how well the team worked together to overcome challenges.
"Our biggest accomplishment was doing so well with all the adversity we encountered," she said.
Thomas-Waheed is excited to try push further in the tournament and hopefully take home the championship.
Needham is a long-time rival of the Tigers and the game is expected to be tight.