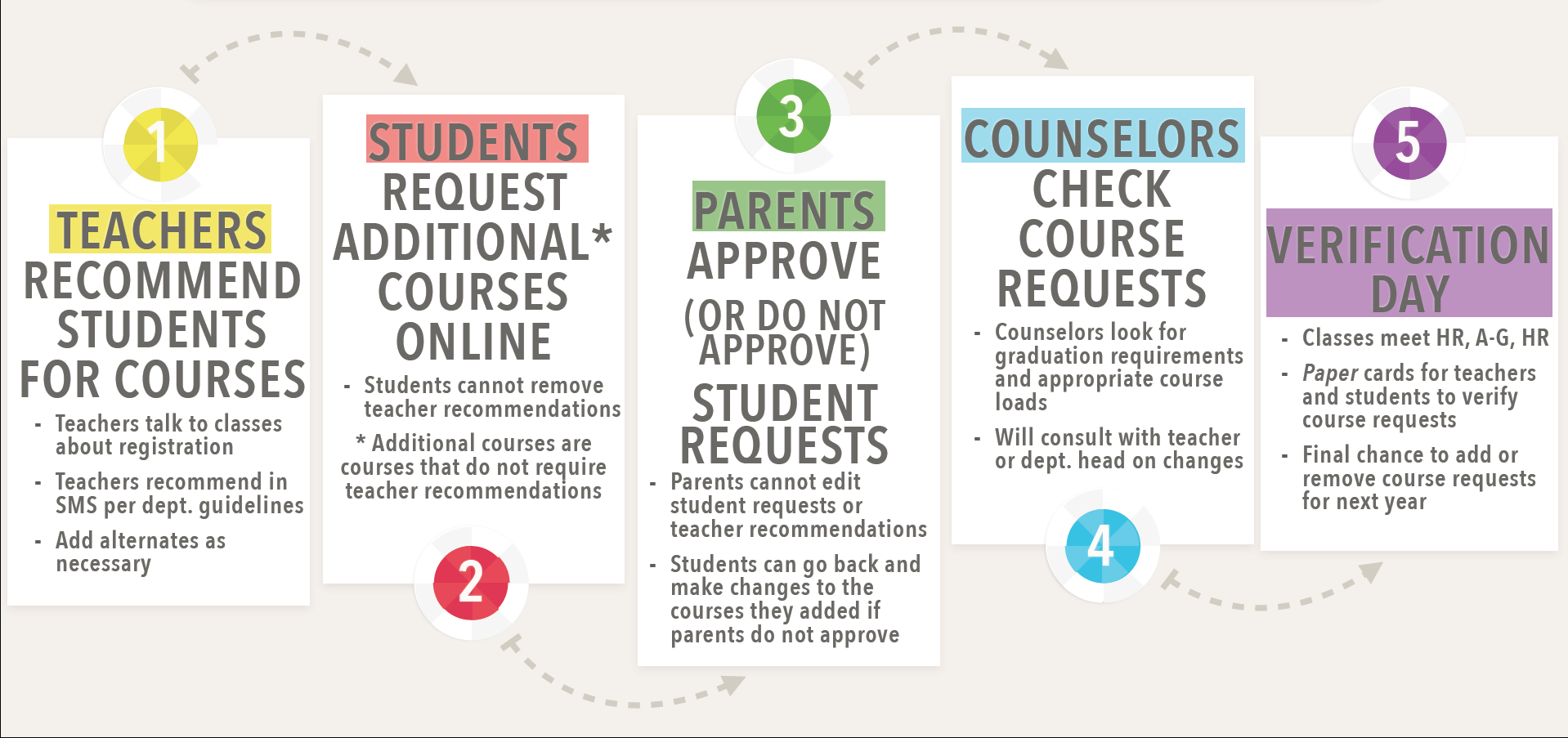 by Emily Moss
Course registration will take place online this March with the goal of making the scheduling process easier and more efficient for students and parents, according to history teacher Emily Lewis, who is the school scheduler. The new system will only enable students to select courses that do not require teacher recommendations. Teachers will input courses that require a recommendation online.
The registration process will take place through ParentCONNECT, and students will be required to seek their parents' approval before finalizing course requests, Lewis said. Students will use their own accounts to make course selections, and parents will have to log in separately, according to Lewis.
The new system will also allow students to prioritize their requests in order to increase the odds of being placed in the classes that are most important to them.
"We're hoping that this new course registration process will provide students with a better system for thinking about and choosing their courses for next year," said Lewis. "I suppose we're also hoping to save a bit of paper eventually, but it's definitely more about efficiency and getting students and families more actively engaged."
Lewis added that students will receive a printed card listing their courses after registering online. They will have a chance to fix any scheduling errors on Verification Day, which will take place March 26.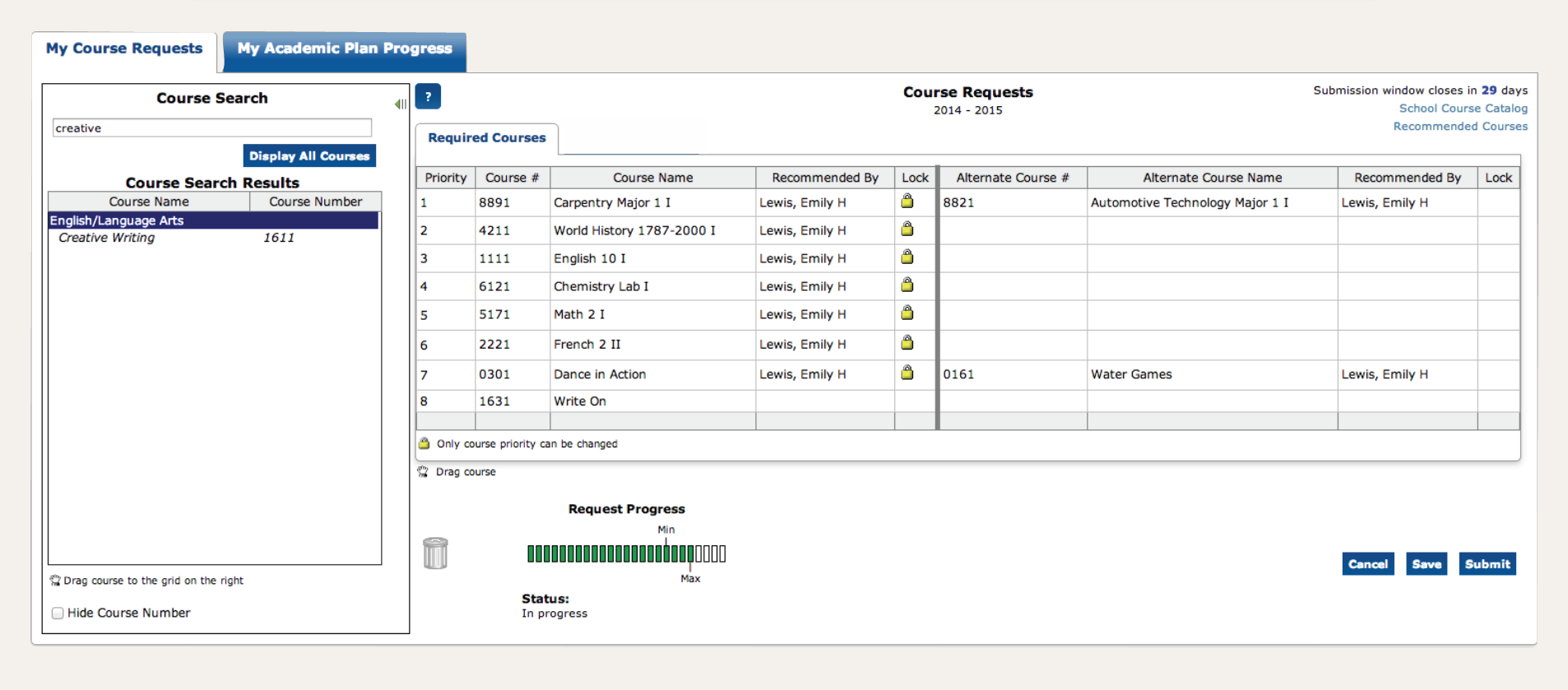 "This online process basically takes the place of the old Registration Day, where students would add electives and other courses to their registration cards," said Lewis.
The registration period will also be extended by about two weeks in order to give students, teachers, and counselors more time to "make up their minds," according to Lewis.
Guidance department head Beth Swederskas said that counselors hope the new system will help students and parents become engaged earlier on in the scheduling process, as parents will know in advance what their children have signed up for.  The new system will also result in a more "streamlined" registration process, Swederskas said.
However, counselors worry that students might have low participation in the system, according to Swederskas, as any new change or development in a school can cause "uneasiness."
Although the new system has been tested on a limited number of students, it is also possible that there could be some technical difficulties.
"We're piloting it," said Swederskas, adding that students should be given clear instructions on how to use the new system in order to avoid further complications.
According to Lewis, students will be given more information about the new process during homeroom the Tuesday following February vacation.
Lewis added, "Students without reliable internet or computer access will have the opportunity to register for courses during school hours by visiting the library and computer labs, and we are also hoping to make computers available in the cafeteria during lunch blocks for the week of course registration."