Manager shines on TD Garden parquet for boys' basketball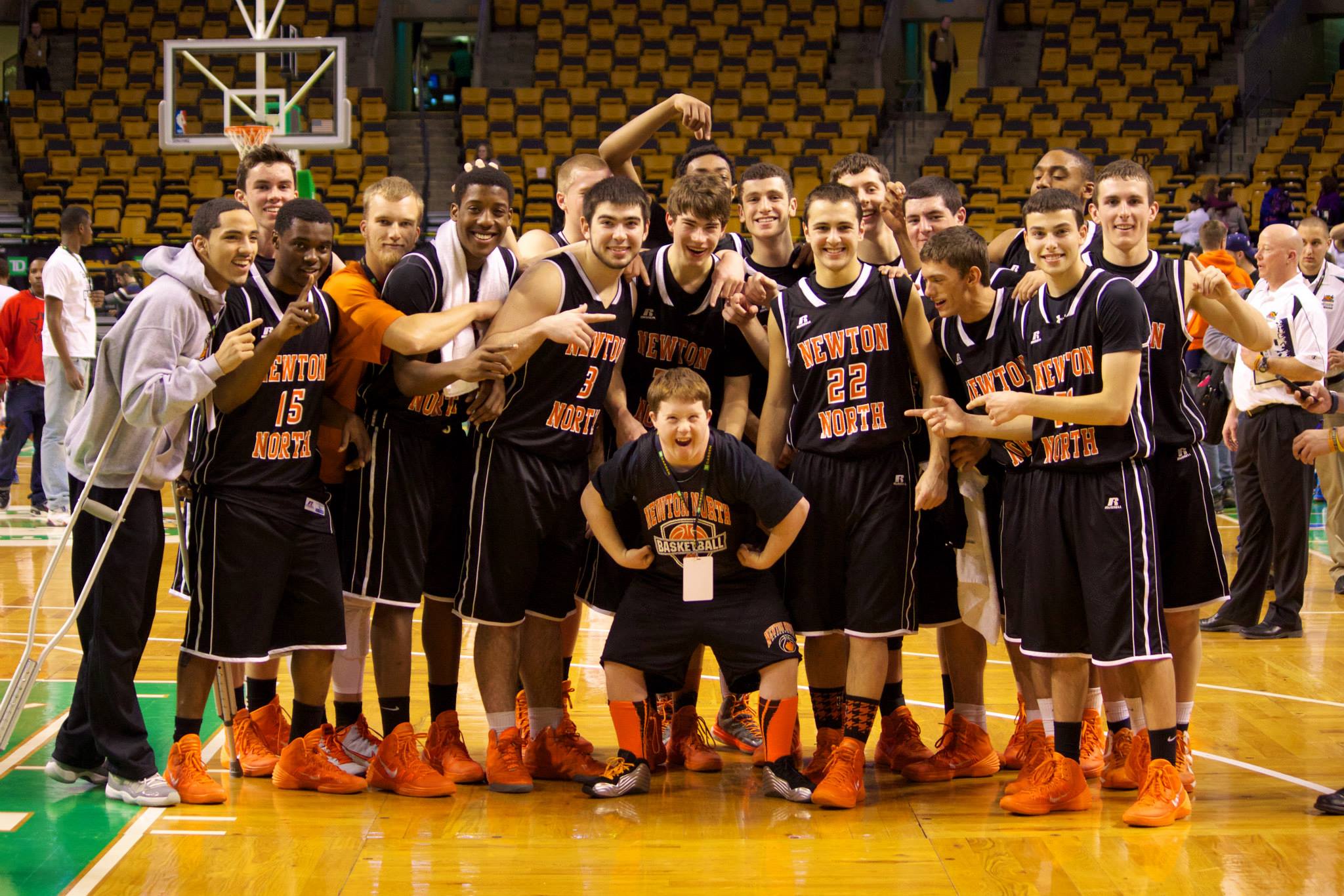 by Jonny Levenfeld
It seemed like just another routine night Saturday for boys' basketball. Sure, the game against crosstown rival South was being played at the TD Garden, but the result was all too familiar for the Lions, who trailed 79-49 with 14 seconds remaining in the game. That all changed when longtime team manager Brendan Durkin '13, a special needs student, checked into the game for the Tigers.
After his mid-range jump shot hit off the front rim, Durkin got the ball back and layed it in just as the buzzer sounded. The 6th Man immediately jumped up and Durkin was mobbed by his teammates in the middle of the court. Durkin has been part of the team for the past six years, suiting up for nearly every game, but never before had he been given the opportunity to show his skills on the court.
"This was my first time doing this," Durkin said. "I've never been on the court before. I've been managing for about six years now, and this feels really nice. I haven't played much really. Playing tonight, here at the [home of the] Celtics, this was really a lot of fun. Playing for my first coach, coach Connolly, he's so supportive of me. He looks up to me, my team looks up to me."
Durkin is currently enrolled in the Massachusetts Bay Community College transition program and this school's Connections program.
Junior Tommy Mobley, a captain with seniors Jack Boucher and Liam Bruno, said the team is ecstatic for Durkin. "It was awesome," said Mobley. "Brendan comes to practice everyday. He suits up, he has a practice jersey just like the rest of us that says 'play hard' on the back, and we all love him."
Coach Paul Connolly echoed Mobley, calling Durkin's time on the court "a very happy moment for Brendan and for all of us."
Connolly and Mobley both praised team members for stepping up each season and taking Durkin under their wing. For example, this year, junior Brett Stanton ensures that Durkin can attend every team event. "Brett drives him to practice everyday, he drives him home…the two of them are best buds," Mobley said.
According to Connolly, Mobley's brother Greg Kelley '10 and Eric Hollenberg '12 were also "big brother" figures for Durkin in past years.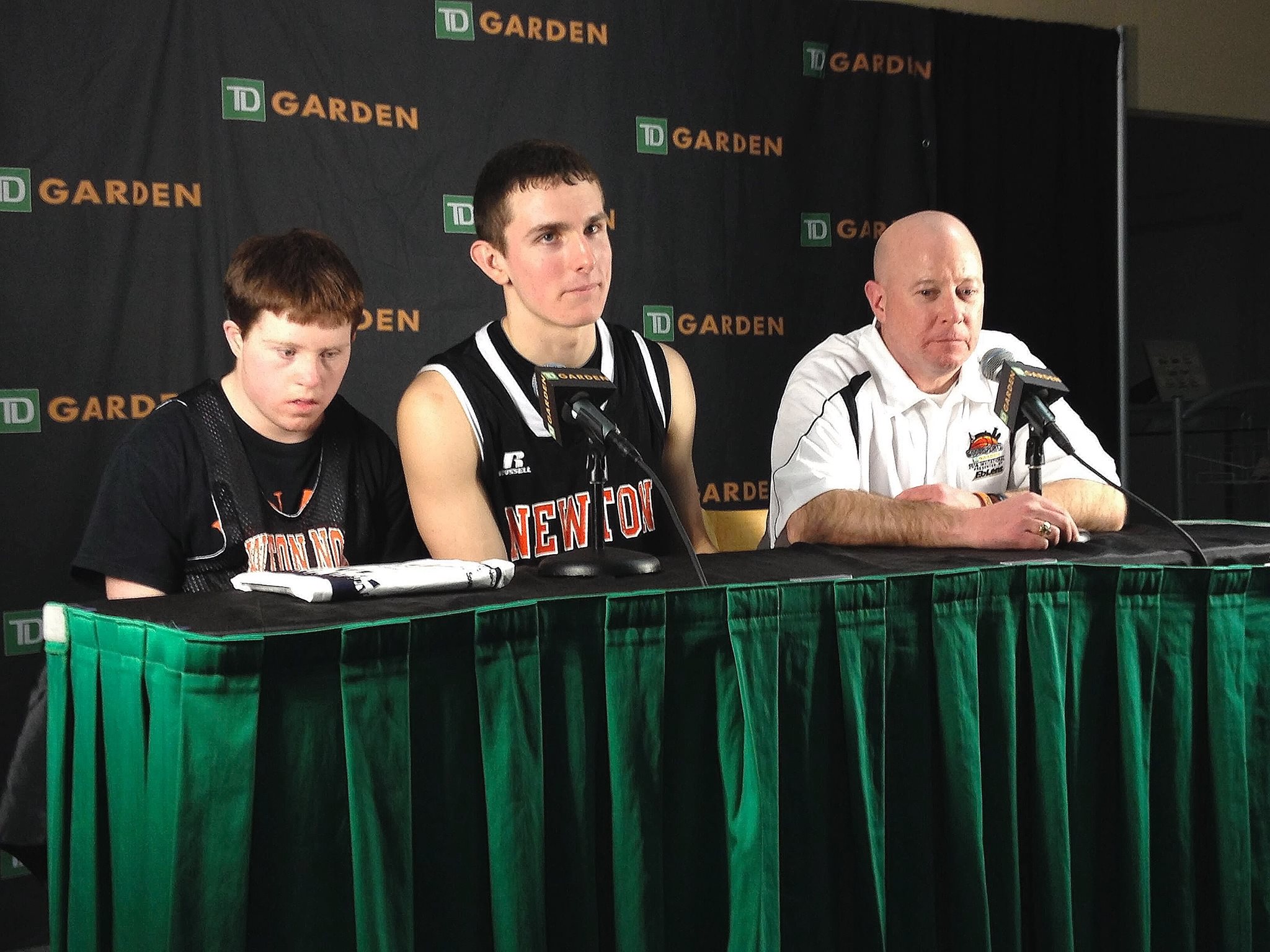 Durkin's moment of fame continued after the game when he was invited to join Connolly and Mobley at the podium for a press conference in the TD Garden media room. After answering a few questions, Durkin boldly predicted that the Tigers would take home the State Championship, much to the delight of his teammates who swarmed into the room to hear him speak. Then, upon request, he delivered one of his signature raps.
For the Tigers, it was certainly a night to remember, and they will look to extend their five game winning streak Friday on the road against Braintree.