By Camille Bowman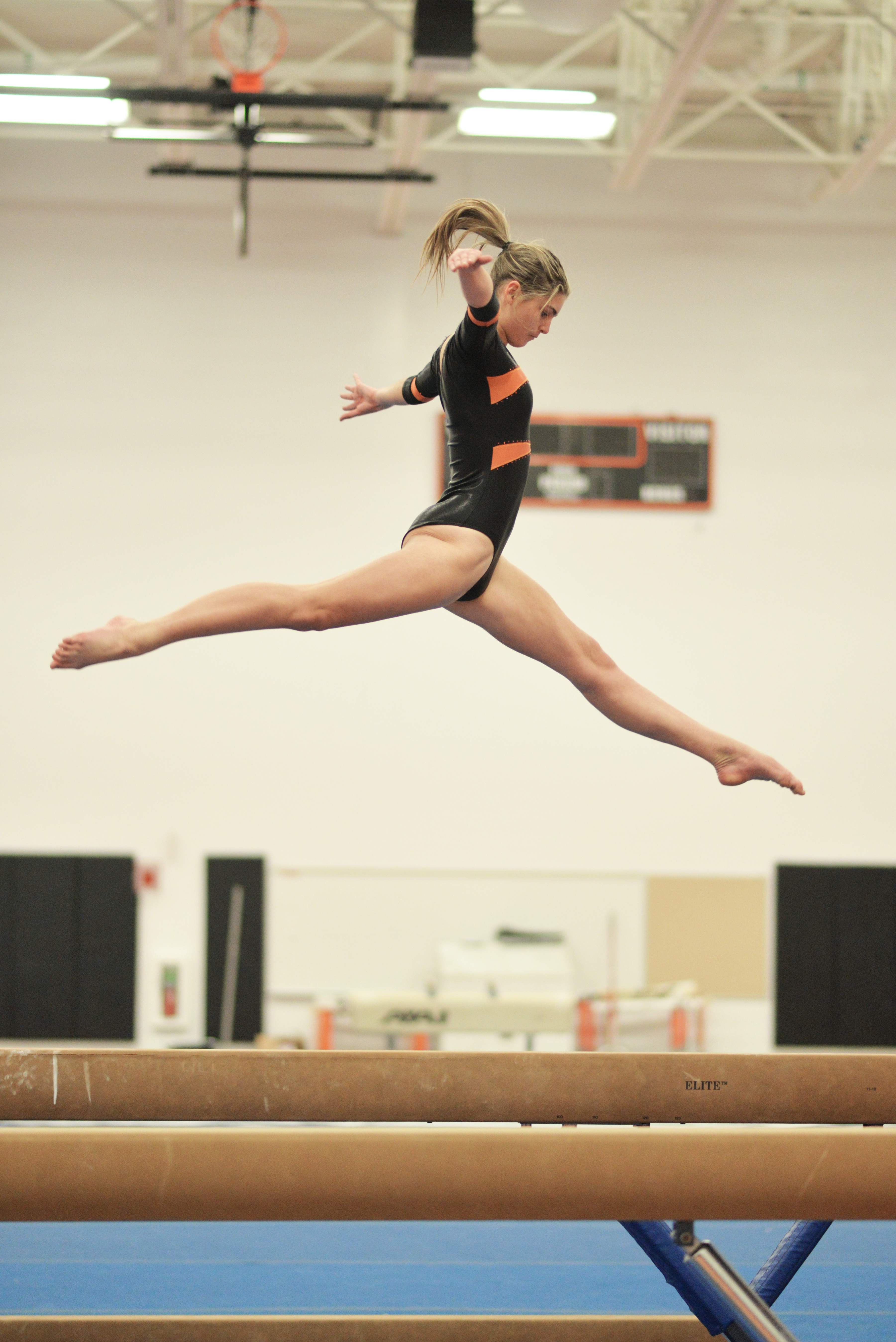 Girls' Gymnastics, 4-1, won against Braintree December 20, Framingham January 7, Walpole January 10, and Needham January 14, but lost to Wellesley January 17.
According to senior Julia Wang, a captain with senior Jen Davis, the team's greatest strength is beam, an improvement from last year when, according to Wang, "we struggled with a lot of falls off beam that cost vital points."
Both Davis and Wang were very happy with their team's accomplishments in the meet against Braintree. Davis said that the team's all-around competitors, Wang and junior Amara Lutwack, are doing well. She also noted junior Megan Lyons-Dunckel and sophomores Rachel Adamsky, Calley Dias, and Sofia Leav as other competitors who have been performing above expectations.
Wang said she is happy with the team's newcomers. "All of the freshmen except for Katy Monico, who is injured, competed [against Braintree]," she said. "I don't think that's ever happened before, especially at the first meet."
Davis and Wang cited execution as an issue in the first meet. "Execution can always be improved, and it's important because it can pick up a few tenths of a point here and there that really add up," Wang said.
The Tigers' goals for the season are to qualify for Sectionals and earn a Bay State title. "The past three years are the only years we have ever made it to Sectionals and we hope to make it again," Wang said.
According to Wang, Wellesley is the team's greatest competition. "Wellesley keeps getting in the way of our Bay State title and this year the team is strong enough to beat them," she said.
Both captains are confident that the team will do well. Davis said, "The team already seems to have improved since the beginning of the season and it looks like we're on our way to a successful year."