School accreditation program, NEASC, held for Newton schools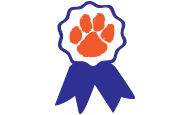 by Maxwell Kozlov
Despite the decision in September to temporarily suspend its participation in the program which evaluates this school, Newton high school students are likely to remain unaffected as they apply to post-secondary education, according to officials at this school and around the state.
Newton superintendent David Fleishman placed Newton on hold in the New England Association of Schools and Colleges (NEASC), a program that certifies high schools and colleges that meet its standards, in September.
Earlier in the year, Fleishman and principal Jennifer Price, in addition to 17 other superintendents and principals in surrounding districts, sent a letter to NEASC director Janet Allison describing concerns they have with the program. The letter mentioned inflexibility, insularity, high expense, unresponsiveness, irrelevance, and the dual standards of NEASC.
This school has participated for 84 years in NEASC's school accreditation program. South has participated for 52 years.
Every ten years, however, schools that are NEASC members must complete a self-study. At the end of the self-study, a visiting team from the Committee of NEASC comes and evaluates the school based on the seven standards for accreditation.
Bedford superintendent Jon Sills, a leader in the effort to reshape the NEASC process, said, in regard to the self-study process, he would like "NEASC to move away from being overly prescriptive."
Burlington superintendent Eric Conti, who also wants to reform NEASC, said, "Among other things, NEASC is expensive. If NEASC was just for the kids, it would be a different story."
Sills added that he agrees with some of the standards that NEASC has in place, but that he thinks that NEASC should leave it up to the school as to how the school should ensure they are meeting those standards.
Sills gave an example of these narrow standards. NEASC "prescribes that every school has to have a major, fully heterogeneous class, when we should be focusing on closing the achievement gap instead," he said.
Fleishman wrote, in the letter to NEASC, "Given the concerns of our administration…we recommended that neither high school begin the NEASC self-study process until significant changes are implemented."
The letter went on, saying that the aforementioned six issues "caused years of accumulated frustration, of wasted energy and resources, of squandered 'school change capital,' and have created our present sense of urgency in deciding whether to leave NEASC."
Price said that she did not know how this temporary suspension of participation in NEASC would impact the students of this school, but said that last year, Burlington put themselves on hold from NEASC, and would know if it impacted students' abilities to move on to post-secondary education.
Joseph Attubato, director of guidance at Burlington High School, said that after polling a small sampling of public and private colleges and universities, he found that "NEASC accreditation should not have an impact on college decisions, and will not hold high school accreditation against the student."
However, Attubato said, "colleges/universities may need to know why a high school does not have accreditation."
If this school does decide to opt out of the NEASC process, the guidance department would inform colleges and universities that accreditation was not stripped due to a deficiency, but because this school devoted resources to another mechanism or process for professional development and is still rated and audited by the state, according to Attubato.
He added that colleges will only look at the standard items for admission purposes, including GPA, course rigor, standardized test scores, teacher recommendations, counselor recommendation, activities list, and college essays.
Still, Conti said that Burlington considers its high school accredited, as it is accredited as a level one high school by the state, the highest possible accreditation.
This school is also a level one high school, according to Department of Elementary and Secondary Education website.
Conti added that even though Burlington High School is not accredited by NEASC, which is a private organization, all kids still pass the state-sponsored MCAS, taking away from the necessity of NEASC.
Despite the fact that Newton will not be participating in NEASC's self-study process, Newton maintains its membership with NEASC, according to Fleishman's letter.
Allison did not reply to phone calls to respond to these claims.
Responding to the call for reform, NEASC CEO Cam Staples has set in motion the creation of a task force to review the accreditation process. Sills applauded the move and added, "Until NEASC becomes more relevant and useful, goals that we are working with NEASC to realize, we will continue to broaden the conversation to ensure that it moves in the right direction."