Preview: Directors look forward to Theatre Ink's first show this year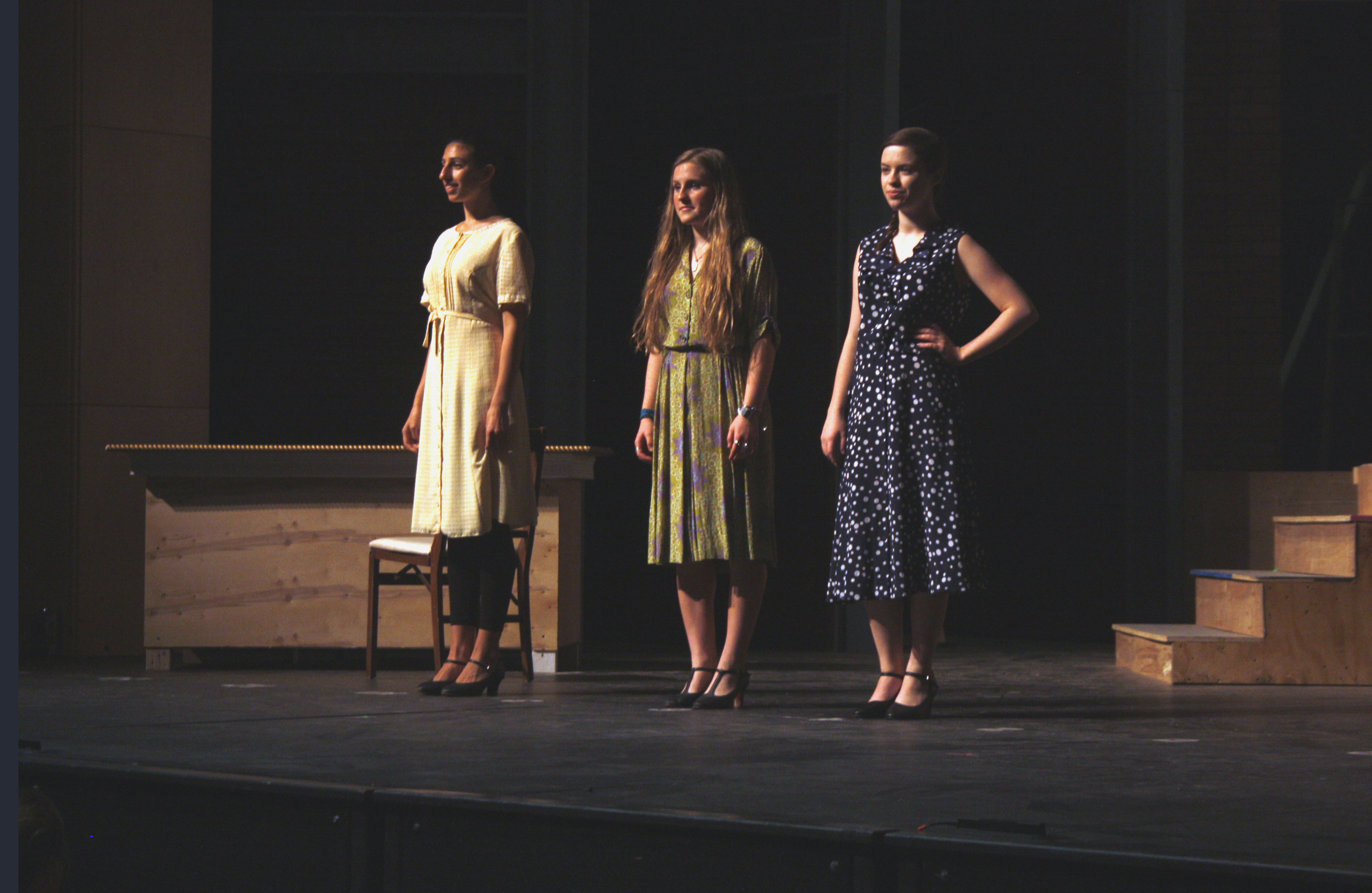 by Maya Abou-Rizk
Under the direction of seniors Mackenzie Dreese and Steven Kelly, Theatre Ink will present its first show of the year, "These Shining Lives" by Melanie Marnich, Thursday, Oct. 31 through Saturday, Nov. 2 in the auditorium.
The play tells the story of the strength and determination exhibited by a group of women whose lives are threatened by adverse conditions in a radium factory, according to the play's description by Dramatists Play Service, Inc.
Kelly explained that the audience will connect to the characters well and that when audience members leave the show they will "feel like they have known the story and the characters for years."  He also said the script does "such a good job of building a world around the characters."
The directors have been collaborating on this production ever since a panel of Theatre Ink participants approved of their lengthy application to direct last spring. Kelly said that Dreese has "amazing insights" and brings "a real depth to our process."
At the beginning of the year, the directors ran auditions and callbacks to cast the production and have been rehearsing ever since.
Kelly said that he is "really excited to be working with this cast." He added, "They've been fantastic and willing to go the extra mile."