Theatre Ink directors host open house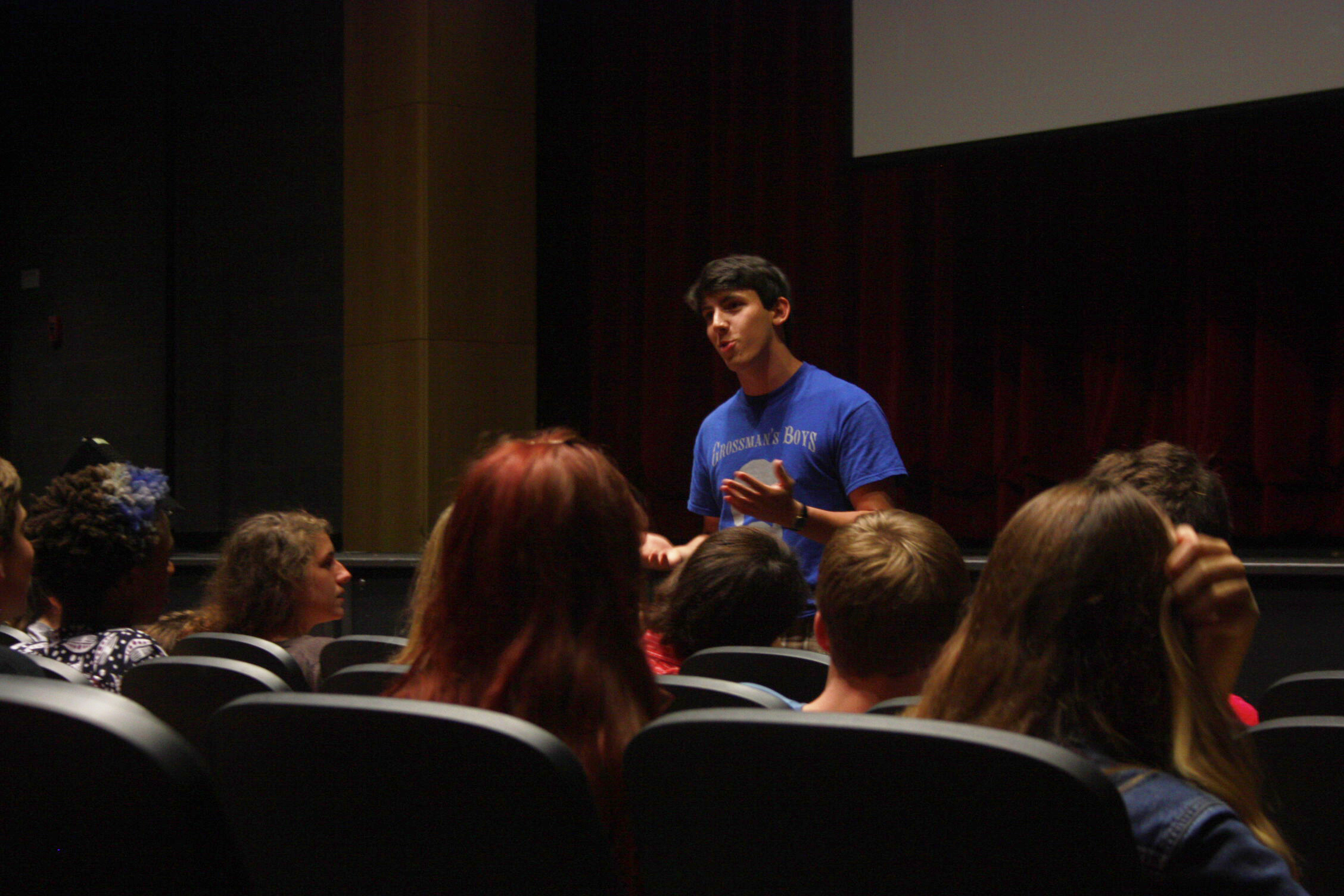 by Maya Abou-Rizk
Theatre Ink proudly presents . . . a new school year!
Theatre Ink director Adam Brown hosted Theatre Ink's annual open house, an informational meeting, Wednesday at 3 p.m. in the auditorium.
Brown began the event by introducing himself to the audience, reminding everyone that the program is not only exclusive to the "theatre kids," but that it is a place where people who participate in theatre, and who love the company of others, can come together as a community.
Fine and performing arts department head Todd Young also addressed the students. He described Theatre Ink as a great place for students to make connections and to take risks. Afterward, the directors of each show stood up one or two at a time and introduced the show they were directing. They briefly discussed auditions and general interest meeting times and dates.  Following that, teachers stood up to speak about the classes held at this school that involve theatre and performing arts.
Once the meeting was over, students filled out and made their way toward the little theatre to be updated and start signing up for auditions.