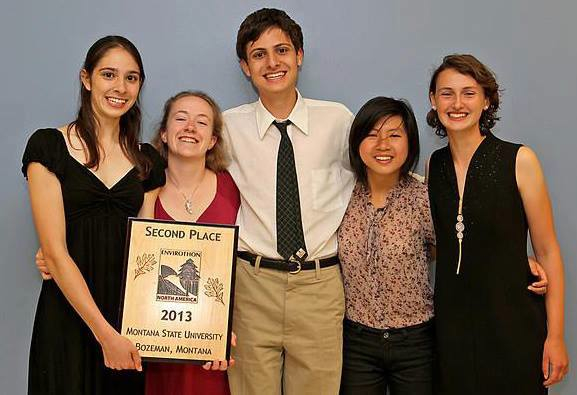 by Connor Vasu
All summer long, the science team practiced extensively for the two national competitions for which they had qualified. Twice a week the team would prepare together, and members would spend hours of their own summer time for practice.
This was not a sports team, mind you, but this school's science team.
The science team placed second out of 57 teams in Envirothon, which took place Aug. 4 through 9 in Montana, according to team member Kavish Gandhi. To qualify for nationals, the team won the Massachusetts Envirothon.
"We prepared extensively for Envirothon, meeting almost two times every week to discuss hundreds of pages of reading that we each did before the competition," said Gandhi.
There are five sections to an Envirothon event: wildlife, rangeland, forestry, aquatics, and soils/land use. The team placed first, first, second, fourth, and third, respectively.
Individually, junior Kaija Gahm placed first in wildlife, captain Malini Gandhi '13 and senior Eliana Gevelber placed second in forestry, senior Ying Gao placed fourth in water, and Kavish Gandhi placed third in soils/land use.
Earlier in the summer, the team placed sixth in TEAMS out of around 20 teams, which took place in Florida from June 28 to July 2, according to Kavish. All team members received $4000 scholarships for placing well in both events.
"For TEAMS, we prepared a debate-style presentation, went over various cybersecurity issues, and wrote a short essay on the Cyber Intelligence Sharing and Protection Act," said Kavish.