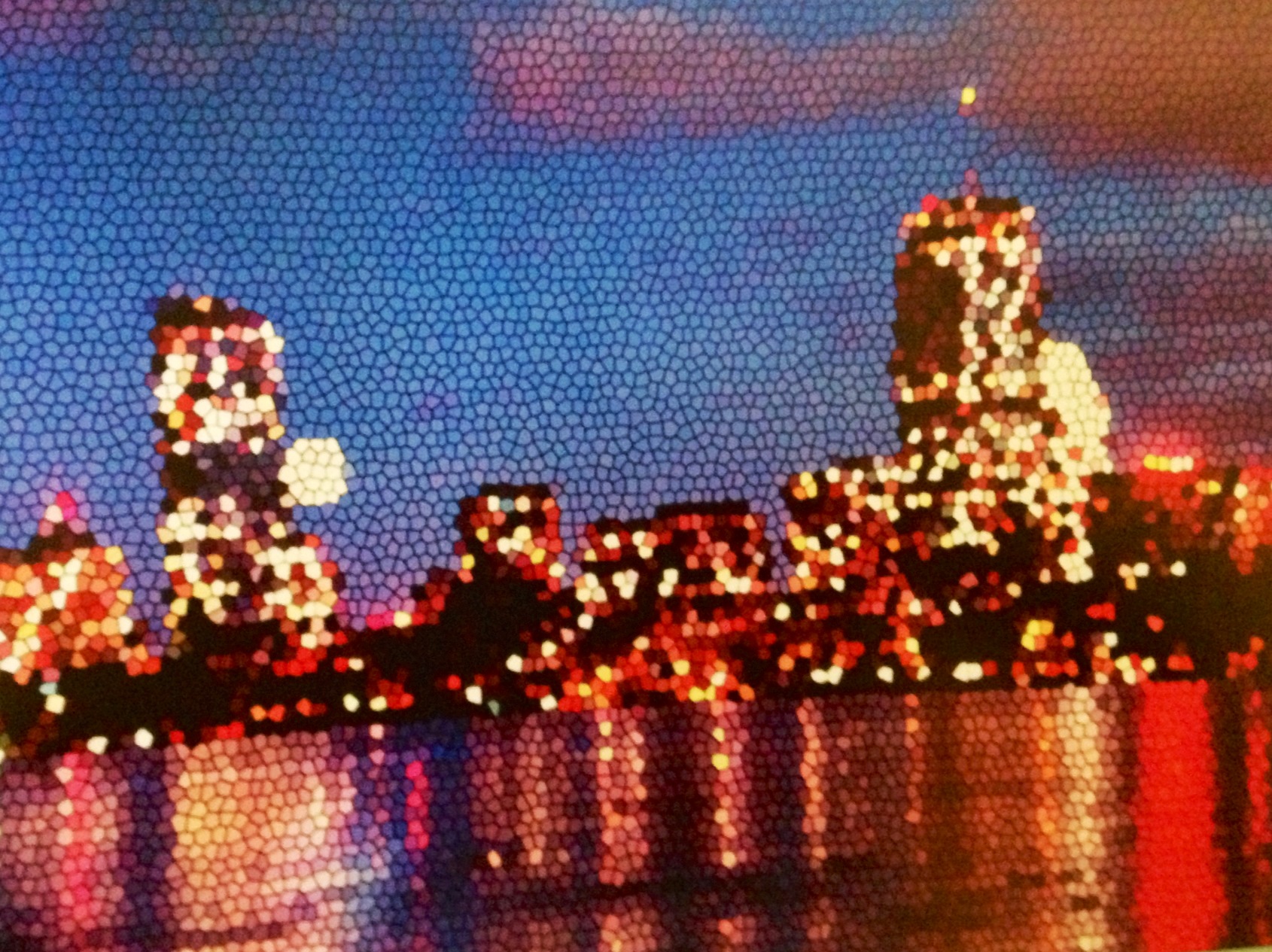 by Maddie Griswold
For months, "Boston Strong" has been the rallying cry of a city torn apart by terrorism. So when senior Irina Rojas proposed a mosaic as a tribute to the victims, principal Jennifer Price was fully supportive.
The 4 by 6 foot project will depict the nighttime Boston skyline in ceramic and black tile.
Rojas described the mural-like design as the result of a brainstorming process.
"We wanted to do something to honor the marathon victims, something inspired by Boston Strong, but didn't want to use somebody else's logo," she said. "So we agreed on the idea of the Boston skyline and set to work on developing it."
With the help of Kyle Hartmann '13, Rojas created a colorful scene, complete with reflections of the glowing Boston lights on the water.
Rojas consulted ceramics teacher Cindy Massoff and photography teacher Thomas MacIntyre before meeting with Price and fine and performing arts department head Todd Young to present her design concept.
"This isn't going to be your typical mural," Rojas said. My idea is to get everybody involved, for people to contribute items of significance to be placed in it, like a locket or something, to add meaning to the piece," Rojas said. "We'll take as many helping hands as we can get."
She plans on enlisting this school's carpentry students to make the frame and ceramics students to create the tiles, as well as anyone else who is willing to help. Getting the art community involved with the project was a priority from the beginning for the senior, further promoting the community aspect of Boston Strong in her work.