Editorial: Take advantage of opportunities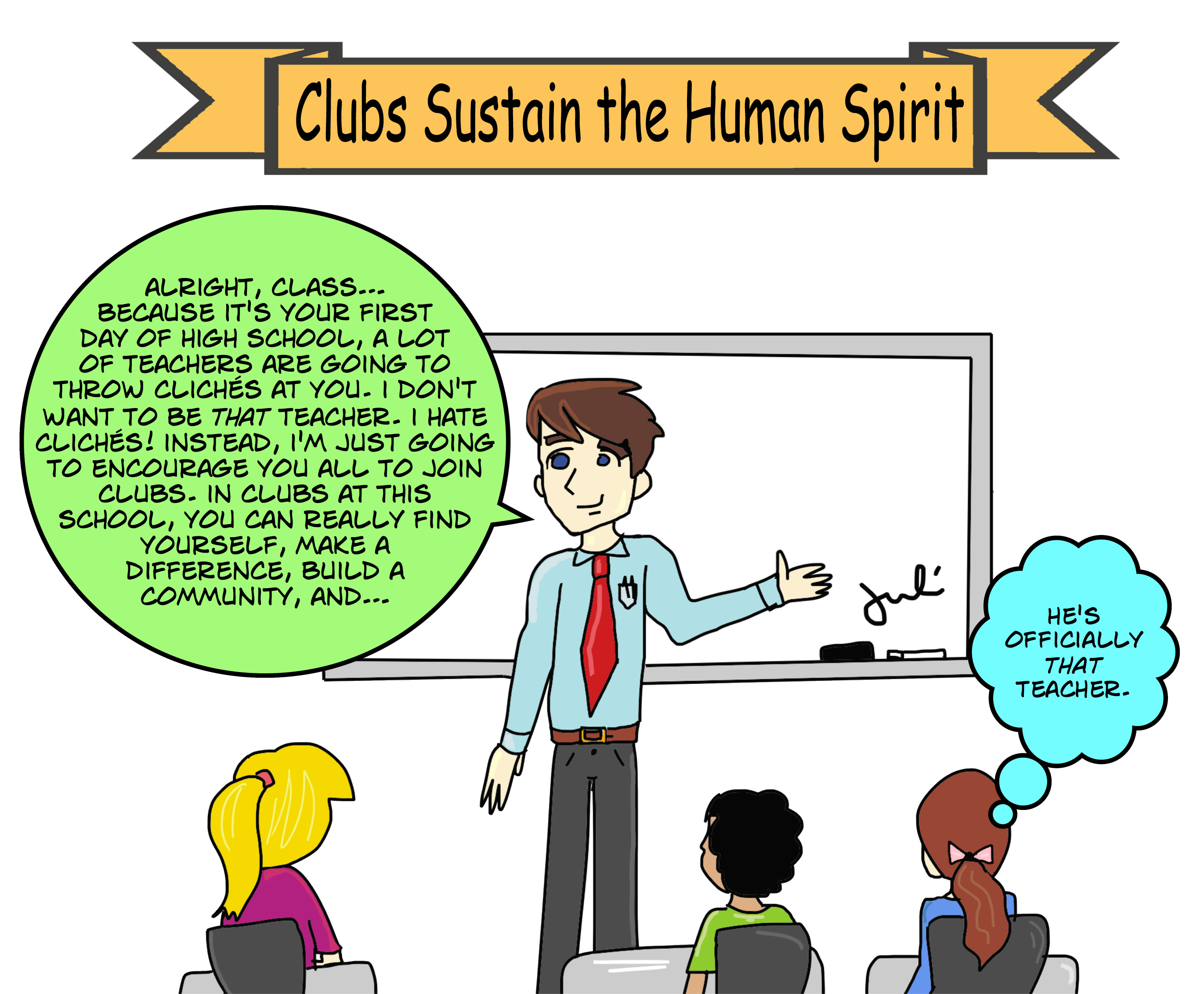 Look all around you. Look left and right. Look up, now down. Do you see that? Can you smell it? Can you feel it all around you? Yep, that's what opportunity looks like, smells like, and feels like.
Newton North is a big school—in terms of both its physical size and what it has to offer. Everywhere you look, there are flyers and posters and tables of students begging you to join their club, promising pizza, candy, or maybe even some fun.
Probably the most exhausted piece of advice you will receive at this school, especially during freshman year, is to get involved. Everyone (really, everyone) will encourage you to attend club meetings, try out a sport, find a passion.
The advice might get so repetitive that you just wave your hands around until the person stops lecturing you, assure them that you understand, and promise to join something. But don't let everyone's advice wear you out––don't let its frequency dull its message. Getting involved could be one of the best decisions you make at this school.
One of the beauties of joining a club or team is that you're placed with kids who probably have similar interests to you. The Anime Club is filled with kids who like Anime, the Cartoon Club with kids who like cartooning, and the Science Team with kids who like science. Clubs bring together students with a particular interest—it's like you're being handed a friend group on a silver platter.
So when all of your teachers, your guidance counselors, the principal, your older siblings, your younger siblings, your friends who you're so close with you're practically siblings, your parents, and every other person who you see in the halls tells you to get involved, don't tune them out.
Instead, internalize what they're saying, and when a club catches your attention, go over and talk to club members. If the topic interests you, do not hesitate to sign up.