School hosts Suburban Model United Nations conference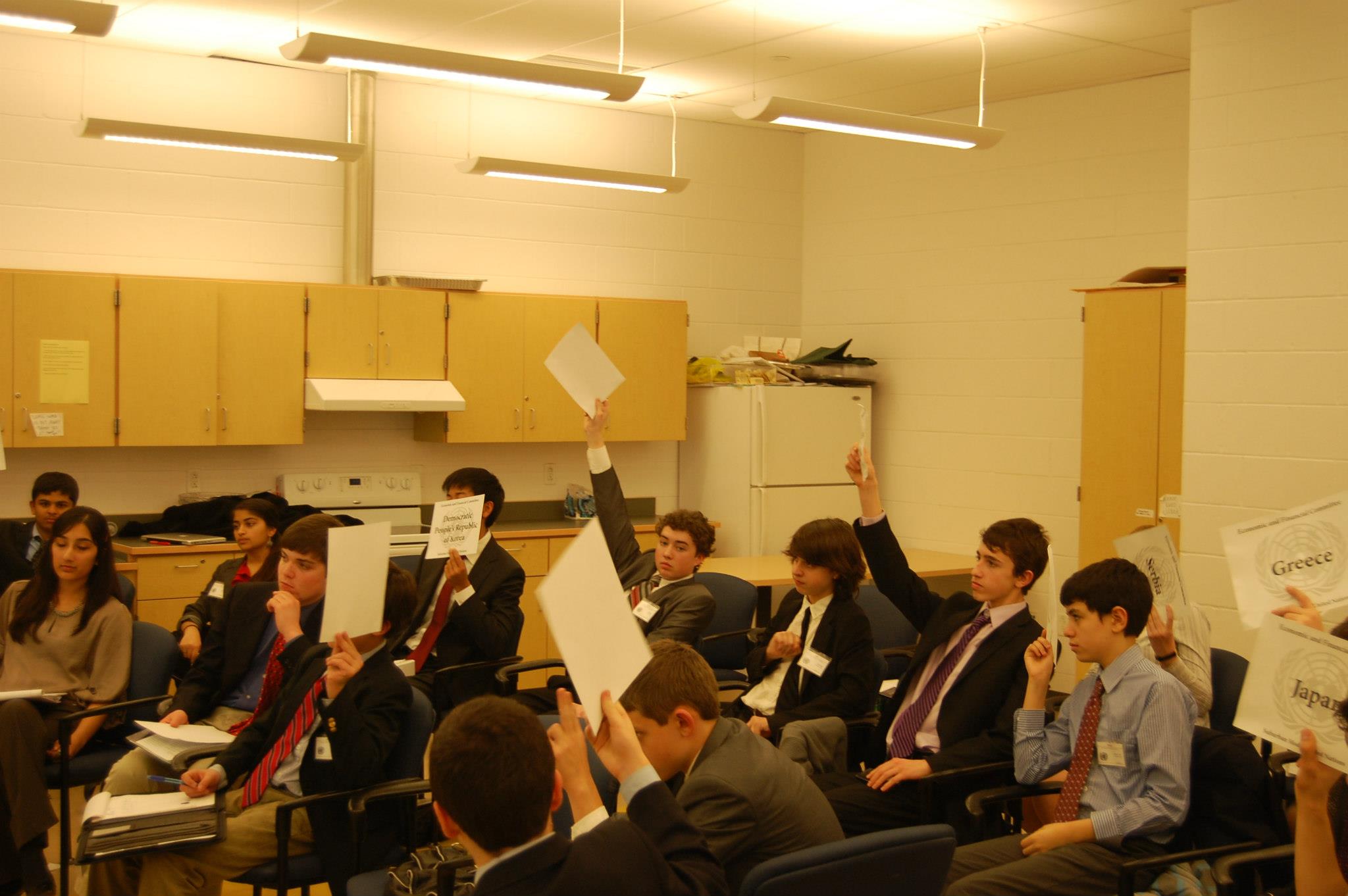 by Amanda Hills
Sunday, this school hosted Suburban Model United Nations II (SUBMUN II), the second SUBMUN conference of the year.
Out of nearly 100 delegates who attended the conference, 20 were from this school, according to senior Sejal Vallabh, this school's secretary general with under-secretary generals senior Gloria Li and juniors Amiya Seligman and Riley Heiman. Other delegates were from Boston University Academy, Brookline, Needham and Sharon.
Vallabh said that there were three committees at the conference: the Economic and Financial Committee, which discussed nuclear proliferation in Iran; the Human Rights Council, which considered possible remedies for the troubles in Myanmar; and the Joint Crisis Cabinets, consisting of delegates for North and South Korea, which dealt with crises such as "Chinese-aided nuclear build-up in North Korea and the kidnapping of South Korean pop icon, Psy," according to Vallabh.
One delegate from this school and one from another participating school headed each committee. Committee chairs provided their committee delegates with study guides that included background information on the topics that they would discuss. The delegates then submitted position papers that "detailed their nation's stance on the issue," she said.
Months of planning went into the conference, and Vallabh said that SUBMUN II would not have been possible without "our fearless, unflappable advisor" history teacher Gregory Drake, as well as vice principal Midge Connolly and Graphics teacher JonPaul Conopka.
SUBMUN was "created to prepare high school students for the more rigorous college conferences," said Vallabh. She added that just shortly after SUBMUN I, 15 delegates from this school attended the Brown University Simulation of the United Nations (BUSUN), and "I can say with certainty that the experience gained from SUBMUN I was crucial to our success at Brown."
Senior Aneesh Anand and sophomores Alyssa Kann, Jane Maunsell and Susanna Ming received commendations; senior Helen Maunsell, junior Philip Smith and sophomores Doug Abrams and Chloe Amouyal were awarded honorable mentions; and sophomore Julia Feinstein was named Outstanding Delegate.
SUBMUN I took place at Brookline Saturday, Nov. 3.