Preview: Jazz Night to showcase three ensembles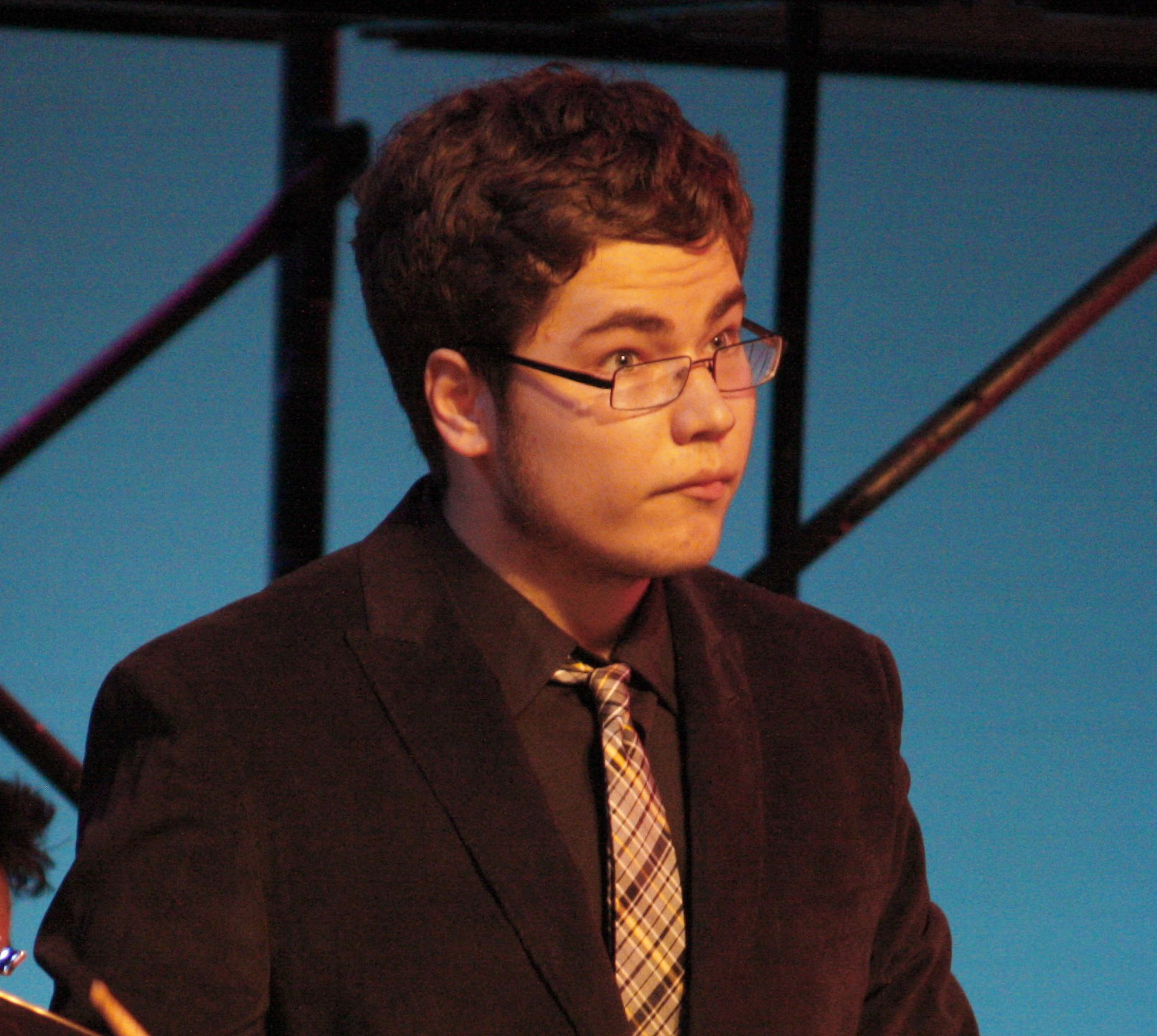 by Leah Budson
Despite groups' growing sizes, many students are not aware of the many jazz groups at this school, according to Richard Labedz, who teaches and directs Jazz Ensemble and Jazz Workshop and Tiger BeBop.
Jazz Night I, however, will help to increase awareness of this school's jazz groups, said Labedz. During the concert, which is Tuesday, Jan. 15 at 7 p.m. in the auditorium, Jazz Ensemble, Jazz Workshop,
Tiger BeBop
and the Jazz Lab Band will perform.
"We have a lot of groups, and it is important to unify them," Labedz said. "All the jazz players can see what the other jazz students are doing."
Jazz Ensemble will perform pieces from
Harvestfest
, such as "A Song for Horace" by Michael Philip Mossman, "Isfahan" by Billy Strayhorn and "Shiny Stockings" by Frank Foster. In addition, they will play "Bye Bye Blackbird" by Ray Henderson, featuring trumpet players juniors Alex Fabry and John Palumbo.
The group will also try something new with "Moanin' by Charles Mingus, according to Labedz. "'Moanin' is a totally different kind of experience than the ensemble is used to. Mingus's band was about collective group playing," he explained. "There are places in the song where almost everyone in the band is soloing simultaneously. It is more about collective improvisation and the energy of the song than being perfectly polished and rehearsed."
Jazz Lab Band, a non-audition jazz ensemble directed by music teacher Edward Harlow, will play "Achin' and Breakin'" and "Bertha's Bossa," both by Jamey Aebersold, an American Jazz saxophonist.
Two chamber groups from Jazz Workshop, a class that focuses on learning about jazz music and improvisation, will also perform. The groups will play original compositions written for a class assignment.
Like Jazz Ensemble, Tiger BeBop, this school's vocal jazz group, will perform pieces previously performed at Harvestfest: "He Beeped When He Shoulda Bopped" by Dizzy Gillespie and "The Nearness of You," words by Ned Washington and music by Hoagy Carmichael.
They will also perform the Latin piece "That Old Black Magic," words by Johnny Mercer and music by Harold Arlen. "It's awesome because it is the first time we have done a Latin piece in Tiger BeBop," said Labedz.
"The night has a very unique kind of vibe when compared to the other concerts," said Labedz. "It is going to be very exciting."
Jazz Night I will be followed by Jazz Night II on Tuesday, April 30, which will be in collaboration with South for the first year ever, said Labedz.